Fennekin for Pokémon GO May 2023 Community Day
---
Time for the Fox Pokémon to get it's moment in the spotlight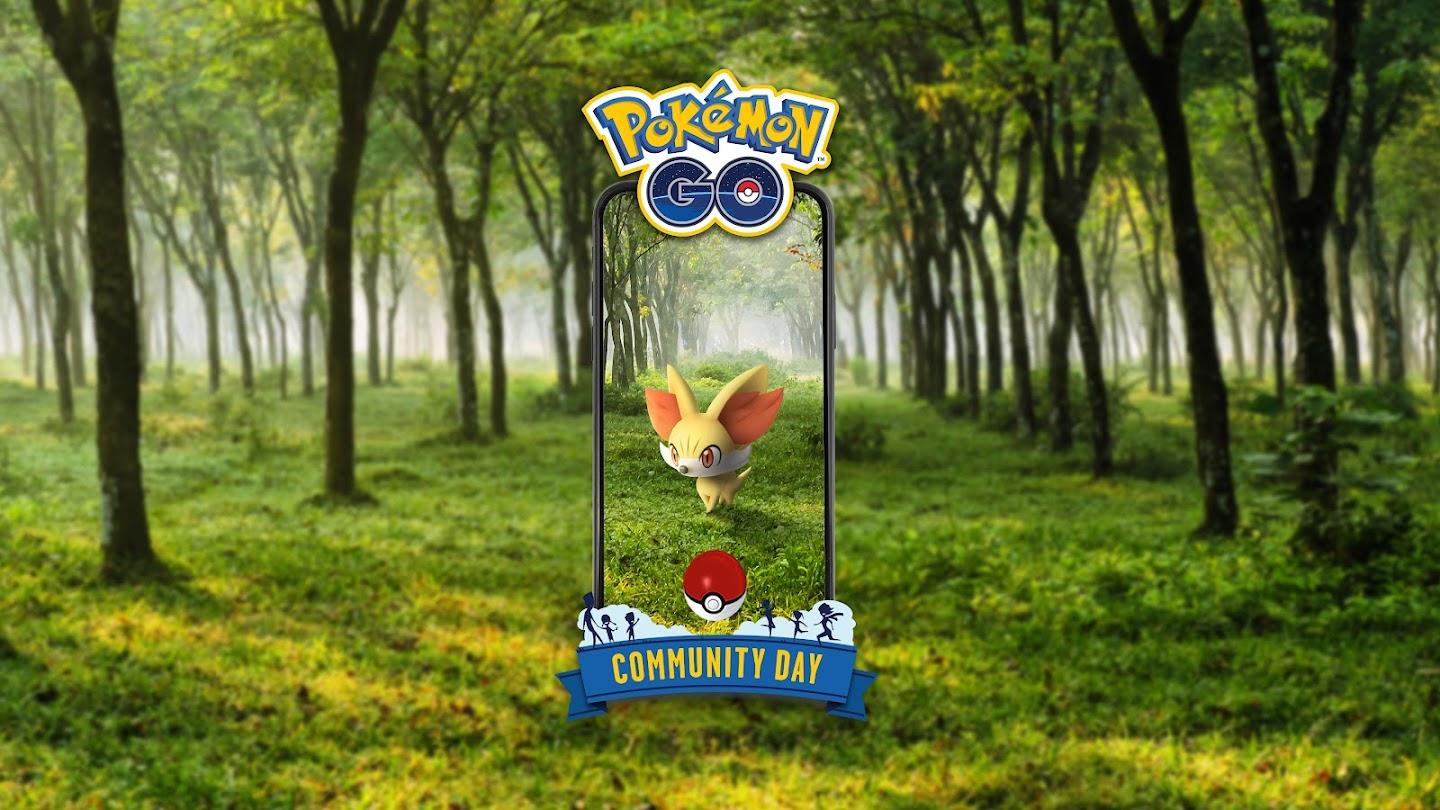 ---
Table of Contents expand_more
Niantic has announced today that Fennekin will be the featured Pokémon for the May 2023 Pokémon GO Community Day event. The event is slated for May 21, Shiny Fennekin will be appearing commonly in the wild, and Delphox will learn Blast Burn.
On Sunday, May 21, 2023, you can encounter a ton of Fennekin in the wild. The event will run from 2:00 p.m. to 5:00 p.m. local time but the Four-star Raid battles with Braixen will continue until 10:00 p.m. local time.
link
Event Bonuses
3x Stardust for catching

2x Candy for catching

2x Chance for Trainers to get Candy XL from catching

3-hour Incense duration

3-hour Lure Module duration

50% Stardust reduction for trading

Surprise Snapshots

Additional Special Trade
There will also be a Special Research story available (as per usual) titled Fur and Flames that you can purchase for US$1.00 for yourself or to gift.
Additionally, starting at 5:00 p.m. Braixen raids will be available that will give a 30 minute boost of Fennekin spawns around the gym with boosted shiny rates.
link
Delphox Will Learn Blast Burn
Delphox follows the trend of Fire-type Starter Pokémon with Blast Burn being it's Community Day move. Interestingly enough, starting with this event, Delphox will also be able to learn Mystical Fire. Mystical Fire can be taught via evolution after the event or via TM.
link
Fennekin, Braixen, and Delphox Shiny Variants
Here's a quick look at Fennekin, Braixen, and Delphox so you know what the shinies look like:
| Normal | Shiny |
| --- | --- |
| Fennekin | Shiny Fennekin |
| Braixen | Shiny Braixen |
| Delphox | Shiny Delphox |
link
Analysis of the Event
The Generation 6 starters are not that powerful compared to previous Generations. It'll be nice to have Blast Burn for Delphox, but don't expect it to shake up the meta nor to be very useful in raids. There's potential for Mystic Fire, but I'll let the PvP experts do the deep analysis on that.
I love Delphox and think it has an excellent shiny, but I don't think it warrants a "get as many good ones as you possibly can" attitude. It should still be a fun time and a good way to grind for Stardust and candies.
I'm just going to keep waiting for Beldum Community Day Classic to come around...
Here's Niantic's post.
---
---

denvoros
---
The webmaster of RotomLabs.net. Denvoros is an avid programmer and scientist. When he's not complaining about how "over odds" isn't a thing, you can find him playing all sorts of Nintendo games.