Pokémon Presents Confirmed for August 8, 2023
---
The teaser shows some glitchy and neon lights, what is going on?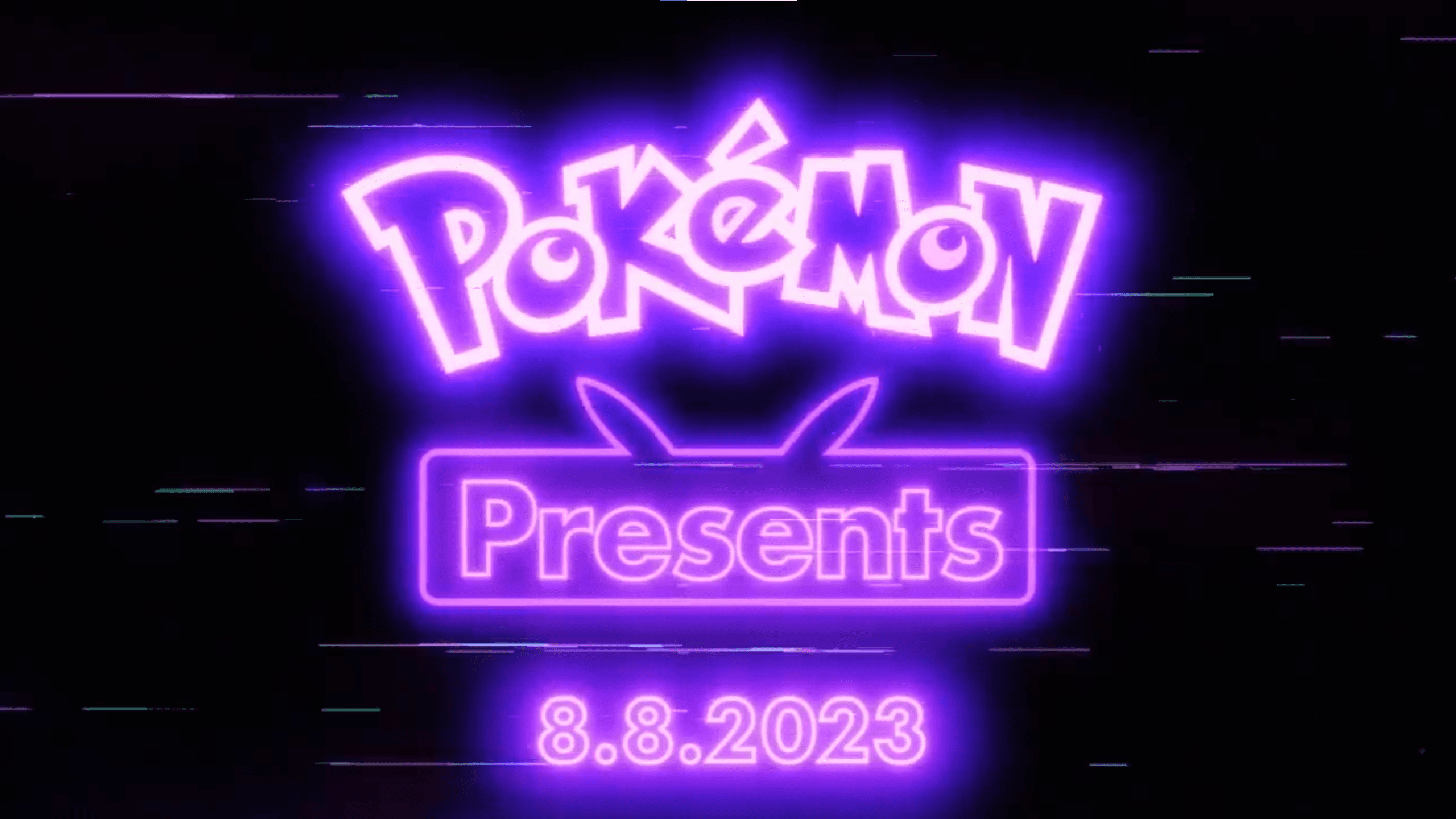 ---
Table of Contents expand_more
On Twitter (or I guess X? Does anyone like calling it that?) an announcement for the upcoming Pokémon Presents was shown. This announcement indicates that the event will be held on the Pokémon YouTube Channel and will start at 6:00 a.m. on August 8. The announcement confirms that there will be 35 minutes of Pokémon news and updates.
link
What Could They Show?
There are a decent number of things that could be shown at the Pokémon Presents. There are multiple games currently supported by the company ranging from mobile titles to Pokémon Scarlet and Violet.
Just a few days ago, Pokémon Masters EX data referenced a new "campaign" titled 5070_2W_Campaign_PokemonPresents, so it's highly likely that new content will be announced with a tie-in event.
Pokémon Sleep also recently launched, so expect some sort of trailer reminding people to go download and play.
Pokémon GO is also getting a "renewed focus" from Niantic, and with all of the new features recently released and upcoming we could probably expect some video for that.
We always get some video for Pokémon Cafe Remix and Pokémon Unite, so that wouldn't surprise me. Maybe they'll just announce another mobile game of some kind as well.
Detective Pikachu Returns was also revealed at the June Nintendo 2023 Direct, so having the Pokémon Company show that off is also highly likely.
We should also expect some new information about the upcoming Scarlet and Violet DLC. There have been multiple leaks/rumors swirling around about new Pokémon that will be appearing as well as additional returning Pokémon. With the release of The Teal Mask slated for Fall 2023, this seems like a great time to remind people and add more information.
Of course, there's always the element of surprise, but with recent rumors and reveals about the Switch successor coming out next year, I highly doubt that we'll see any inkling of the next generation. Perhaps an announcement of a remake or new Legends game.
Anyway, lots of things to look forward to, it'll be interesting to see what is shown and potentially announced. We'll be talking about it on our Discord server for sure!
Here's the original Tweet (X Post?):
---
---

denvoros
---
The webmaster of RotomLabs.net. Denvoros is an avid programmer and scientist. When he's not complaining about how "over odds" isn't a thing, you can find him playing all sorts of Nintendo games.